One of A Kind Creations
Personalized sewn and embroidered scrub tops, quilts for friends and family or things that mean a lot to me; such as the Humboldt Broncos quilt, Memory Quilts and T Shirt quilts.  Let me create that perfect item for you!
Themes of ideas in the works include: Sports, Hobbies, Babies, PreK-teenagers, Dr. Seuss, Trucks, Cars, Trains, Planes, Disney, Dinosaurs, Nature, Wildlife, Pets, Animals, Sewing, Quilting, Knitting, Sciences, Space, Books, Wine and more.
Memory Quilts
The perfect way to remember loved ones!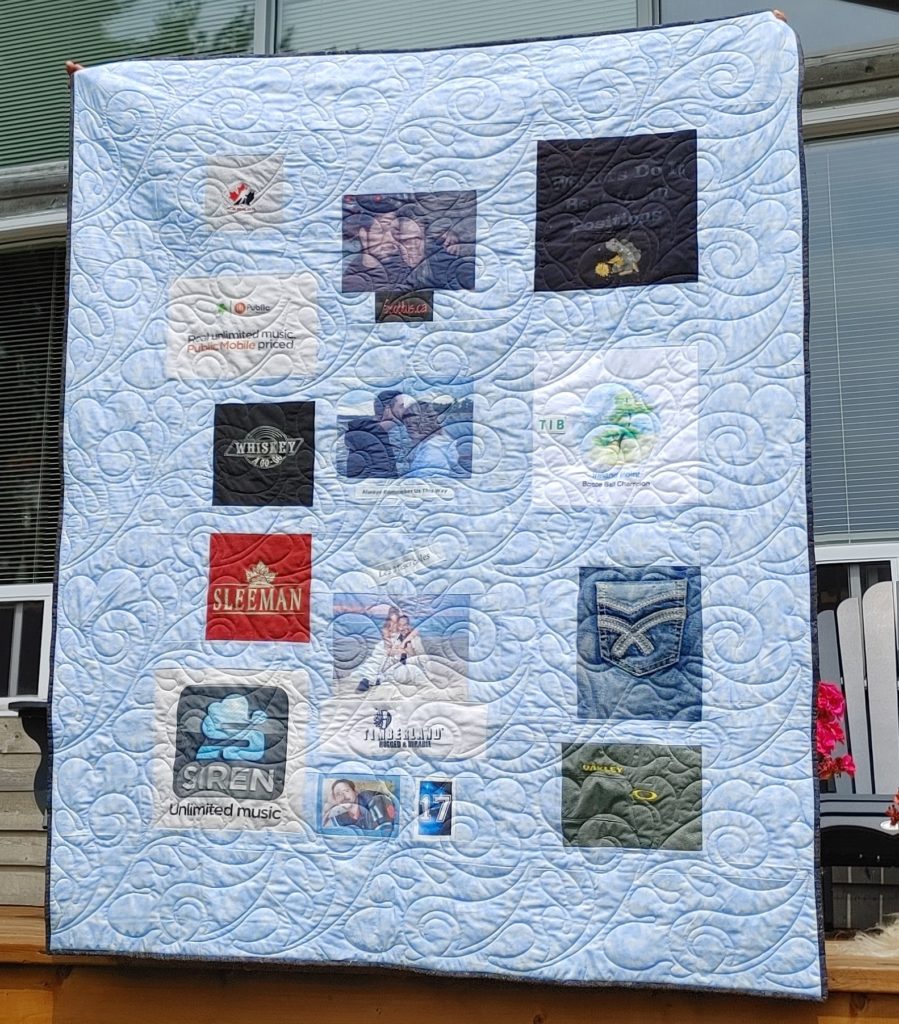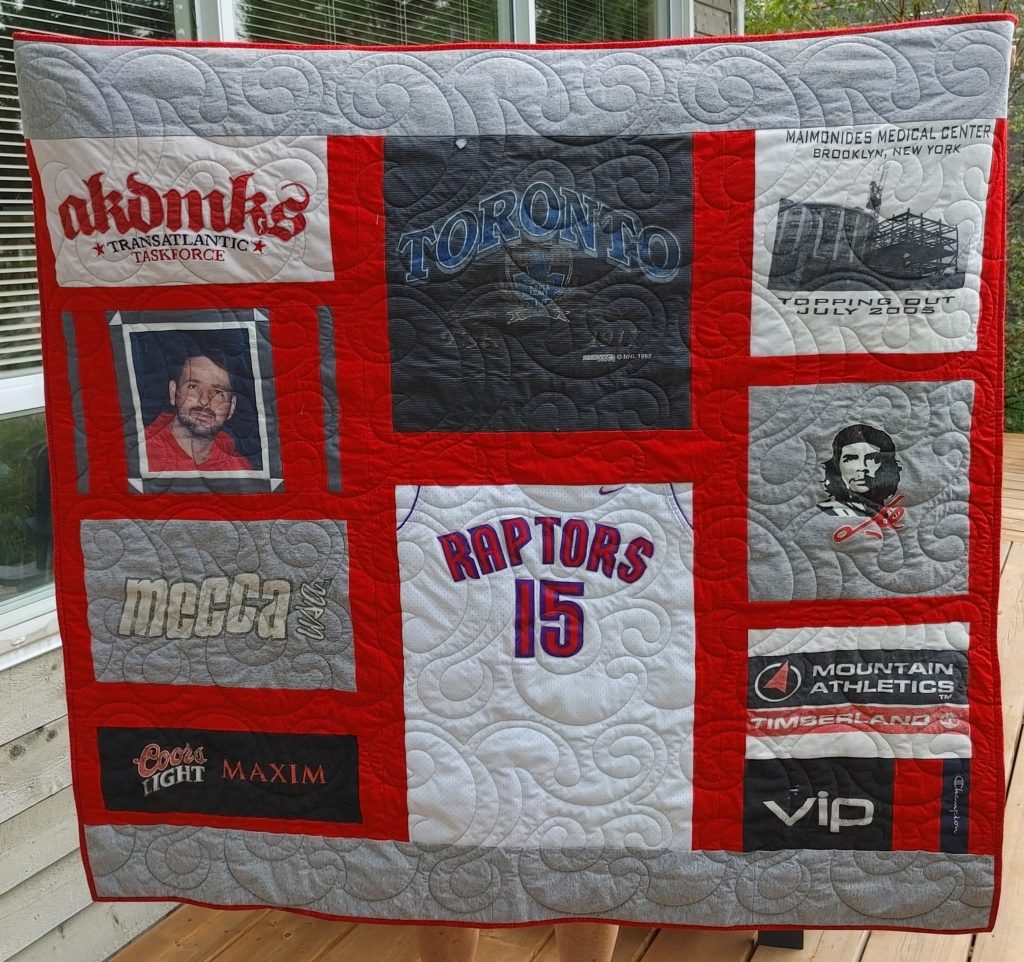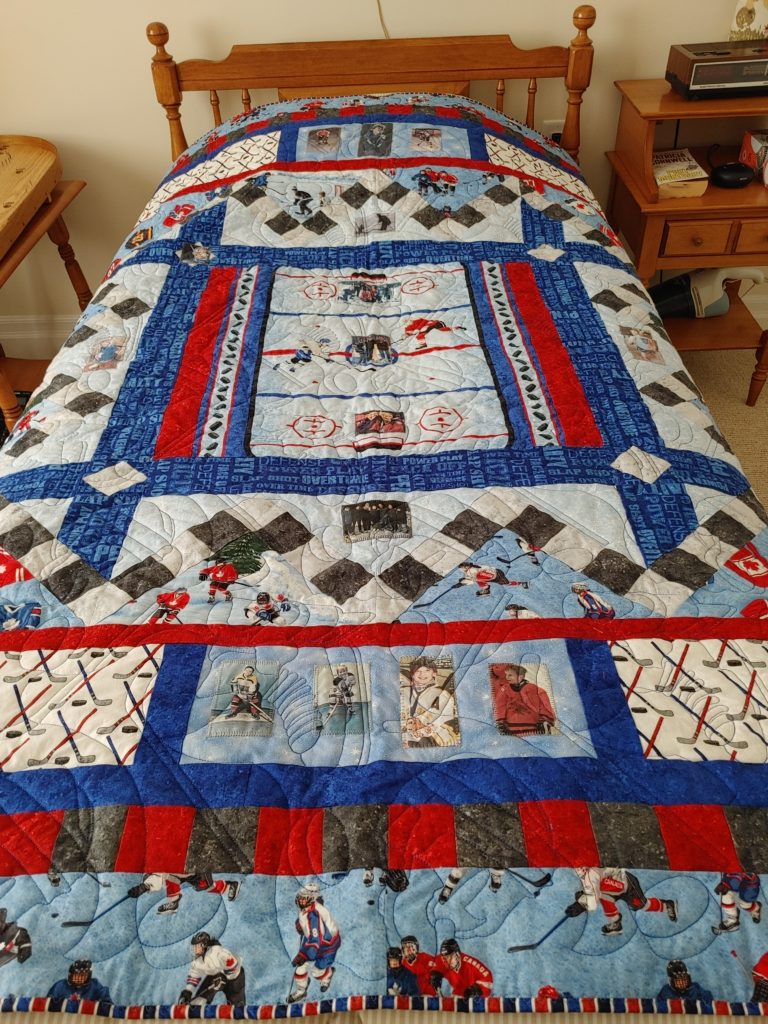 Donated Items
These are just a few of items that I have donated in the past.